Dubai Office raised flooring Projects, Suppliers, Price, and Factory
Dubai Office raised flooring Projects, Suppliers, Price, and Factory

The Dubai raised floor Project case was applied to a five-star luxury hotel for the first time. The Omniyat Hotel is located in Burj Khalifa. Omniyat used GRC raised flooring in more than 1,500 hotel rooms and suites.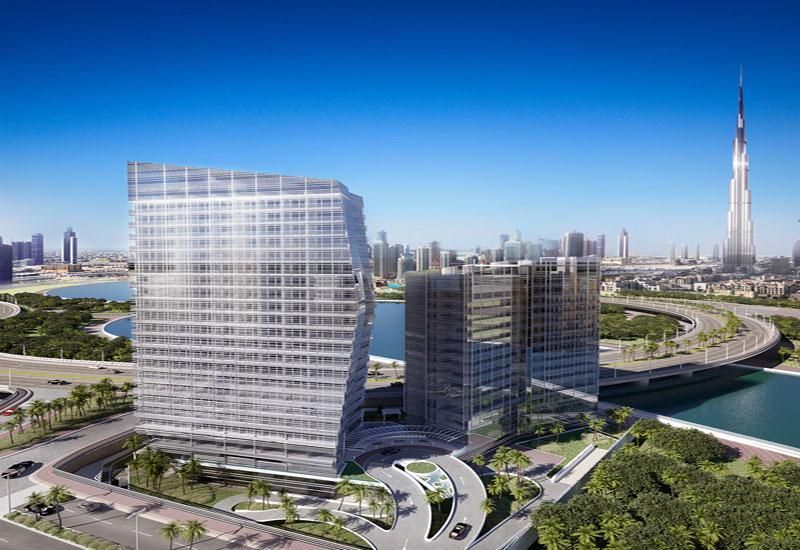 "The used of GRC raised floors are an important part of the modern hotel design." Mark Phoenix said. The GRC cement raised floor produced by Changzhou Huiya Decoration Materials Co., Ltd. was used in this hotel project. The raised floor used is extremely quiet. The concentrated load reaches 300KG. The overhead raised floor provides a total project area of 45,000 square meters.
What kind of Office and Family used Raised floor in Dubai? we have two kinds of raised flooring:
A: OA Network Office Raised Floor. It is a commonly used raised floor product in Dubai. His product specifications are 500x500x28mm and 600x600x33mm. The bottom structure of this product has two styles. "corner lock hole design" and " cross beam connection design". These two bottom designs are selected according to the customer's project needs. If you want the total price is cheaper, the corner lock design is a good choice. if you want products stronger, you can choose cross beam connection design.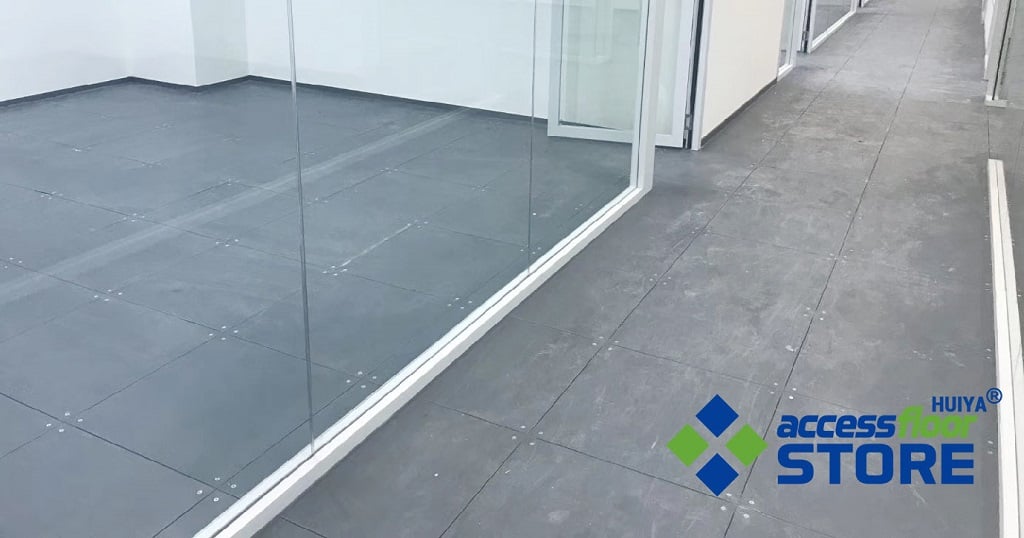 B: The GRC Raised Floor is a product that can be designed in a commercial, hotel or home in Dubai. The GRC raised floor is formulated with cement, gravel, fiber and steel reinforcement. raised floor loads effect are more prominent than the traditional OA raised floor. Size is 500x500x26mm. The bottom structure adopts a "four-corner angle lock design". After the GRC raised floor is installed, a 5mm thick carpet, 4mm thick commercial PVC is placed on the top.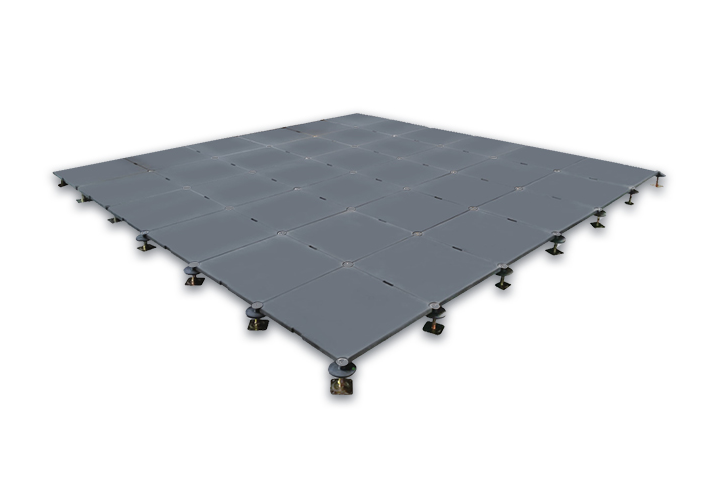 What is the price of the Raised floor in Dubai? We have our own raised floor distributors in Dubai. whether your project area is large quantity or small. you can contact us, we will let the local dealers call you at the first time. On the price of the raised floor, we provide the factory price of the material(EXW PRICE). or you can contact us for FOB, CIF, and DDU from our sale. If you are not willing to import raised floor products, our local dealers can also directly serve you.